Be under no illusion: coming to a Nousha Photography family photoshoot session is an experience. This is most definitely not one of those sessions you may or may not have experienced at the hands of your parents in the days of yore.
Some parents have said that their children talk animatedly about the photo shoot months after the event! Months! Can you believe it? Children, when asked what they would like to do - swimming, cinema, zoo - have been heard to reply, "Can we go back to the studio?" I know this is hard to believe, but I assure you this is what is happening, a lot.
Don't think of the photoshoot as a chore; you will enjoy it, and I trust you will thank me in the future for having encouraged you to come.
The Photoshoot Experience
Your photoshoot session with our family photographer in our studio in London will last around one hour. We work fast as children can get bored and fed up very quickly. In this time we can photograph up to four children and two adults. Please call us to arrange a longer shoot if you have a larger family.
Big family groups are no problem, just require more time in the studio.
You will have fun in your session! I realise that is testing my credulity! But initially reluctant parents leave with a bright, happy and relieved expression saying: "Is that it? I have to say I was just dreading this, but that was actually enjoyable!" I am not making this up!
- Lionel Cherruault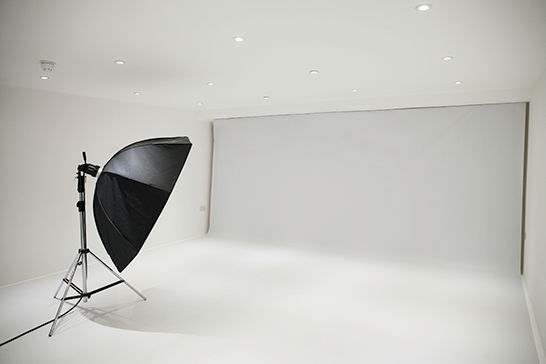 Our family portrait studio is a simple white room. We always ask parents to participate at the beginning of the shoot to get things started. Once settled, we may ask you to leave so we can get the child's full attention.

We love and look for sequences like these
From the organised, to the beginnings of impending disaster, and finally when it all falls apart!
Portraits with the power to take your breath away
The whole family photoshoot is comparatively short. As a rule we begin with a family picture. You will be made to laugh! You will be made to tickle your children to within an inch of their lives!
Not only will this give you a wide variety of great images of you as a family but it will reassure any doubtful children and confirm to them that this place is just fine and that the surroundings are safe and trustworthy. Once comfortable, the children show us their confidence and we just take pictures. Great pictures…
Moments to be treasured
We will take a lot of photographs: full lengths, half lengths, pictures of siblings together and separately and family groups. I promise you will have a wealth of images to choose from when you return to see them at your viewing appointment.
Children are made to sit, stand, spin around, lie on their tummies, roll around on the floor. For them this is just a lot of fun.
All of the above applies to pretty much any age child from 5 months to 25 years old. Believe me, in the studio, getting a teenager to do all this stuff is no mean task… Not one has left grumpy in all the years we have been doing this.
To make you smile again and again...
How, you may ask, do we manage to produce such beautiful photographs of little people? The answer is simple, we would not be able to capture these moments if our subjects weren't comfortable and enjoying the family photoshoot.
Your session is not a static event! You and your children are positively encouraged to move… a lot!

This is not a photographer snapping away and not talking to you. This is a family photoshoot experience. Part of the reason we succeed are the wonderful conversations we have with your children.
It goes without saying that from the age they have good use of vocabulary, these talks are fairly straightforward! As you may imagine, the subjects of conversation vary wildly, depending on the age of the child. I recall asking a 2 year old what her favourite food was: "I like blue" was her reply. After a private giggle, I said, very seriously, "how nice, sounds delicious".
You will notice that we will never talk down to children whatever age they may be. They like that we treat them with respect and listen intently to what they have to say.

The photographer at work... some of what you will be faced with during your session!
We avoid toys as our style is simple portraiture - a big plastic fire engine can ruin the look! Our photographers will work hard to take a good range of photographs for you to choose from when you come back for your family portrait viewing.
We generally don't ramble on about photographic equipment, but this is the only time we will. We use Profoto lighting as it gives a quality and cleanliness of light we have never seen before. We use the Pro-10; they claim it to be the world's fastest flash, very much needed to capture a fast moving 3 year old motoring across the studio floor!
Profoto is used by some of the most prestigious photographers in the world and is behind some very well known photographs. If you are interested you can read more on their blog.

We keep up to date on cameras and currently use the Canon 5D MK IV. The quality of the images it produces are, in my view, equivalent to large format. We use Canon lenses and equipment is renewed every two years.