A photoshoot experience is not only a fantastic way to spend time with your family, but it also results in stunning images that you'll cherish for decades down the line - long after your children have fledged the nest. A photoshoot experience with Nousha Photography is intended for the whole family to enjoy! We love to capture the unique relationships you have with each other and produce some of the most beautiful photos you'll have of your family.
Nousha Photography offer a photoshoot experience from our studio in Clapham, London. We have visitors from all over North and South London, as well as Surrey and throughout the UK! If you want leading professional family photography, then get in touch with us today.
For exclusive offers, latest news and special events, sign up to our email newsletter!
What is a Photoshoot Experience?
A photoshoot experience describes a photo shoot that is more than there to produce stunning images: the actual experience of the photo shoot is equally special. (Alright, perhaps not quite as special as the beautiful photographs at the end, but is certainly great fun!)
A photoshoot should be an exciting and enjoyable experience for the whole family. It's a great way to spend time together as well as capturing the relationships you have as a family unit, and snapshotting your children at this one moment in time. They grow so fast after all!
No matter how old, everyone in your family will have a great time!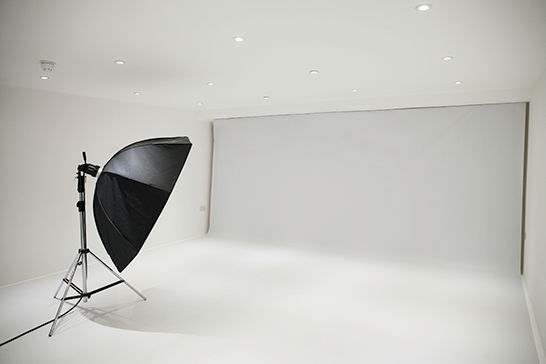 The photoshoot takes place in our studio in Clapham, London.

What Will the Experience Entail?
The photoshoot experience lasts around an hour. We know that children get bored easily, so we work quickly to create a dynamic and fun experience for your little ones. The photoshoot isn't a static event. We encourage your children to jump around, teach us their favorite dance moves and express themselves in whatever way they feel most comfortable. It means that the whole experience is a lot of fun for them!
We have you and your children altogether in the studio at the beginning of the photoshoot. It's really important that you get involved in the photographs too - no matter how camera shy you are! You don't have to select any of the photos with you in, but seeing their parents get involved and have their pictures taken, helps the children to feel completely comfortable too.
Once we've spent some time with you as a whole family, and once your child feels happy, we ask you to head upstairs and relax with a coffee in our waiting room. This gives us a chance to get those special shots of your child or children.
After the Photoshoot
After around an hour, we'll have all the photographs we need, but the photo shoot itself isn't the end of the whole experience.
We invite you back for the viewing (you can leave the kids at home this time!), which is a whole experience in itself. The viewing is tailored to showcase the very best collection of photos taken during the photo shoot. It can be an emotional experience, but it's always charming, relaxing and wonderful. So often our portraits help you see your children in a new light - whether you're noticing for the first time how much of your father you can see in your son, or are simply taken aback by how grown up your daughter has become.
You'll have to come prepared to make decisions about which photos you want - and it can be hard to choose! - but it is a wonderful session that completes the overall photoshoot experience.
How long does the viewing last?
The photoshoot itself lasts around an hour and the viewing is approximately ninety minutes. It gives you time to take in the collection of images, as well as make decisions about your favourites, editing the images down to the ones you want to showcase in your home.
What photographs do I get at the end of the shoot?
We take a lot of photographs during photoshoot, but we wittle these down to a range of the very best ones that showcase different poses and moments - this is usually around 100. You can then select your favourite ones for further editing and printing.
The number of photos you get in your shoot depends on which package you choose. We have a range of options for all varieties of budget, including both framed prints and digital copies.
If you're looking for a fantastic photoshoot experience for your family, then get in touch with Nousha! We provide the highest quality photos out of a fun and exciting session in our studio.